i know i'm biased. i'm mean she IS my dear friend.
pssst....and i've read it ALREADY...yes ALREADY (get yours in the a.m. peeps).
but to see in REAL LIFE (it really feels like a dream) what is happening with my friend krissy, there is no bias involved. this is real!
(krissy and our first photo shoot)
i met krissy through a mutual "american man". yep. the guy that reigns the "american man" in the book is also the man that introduced krissy and i. honestly, it was like we were friends our whole life....we just hadn't met yet.
since then, krissy, the author of this HOT HOT HOT book to be released in one hour....(count it ONE!) and hollywood frenzy starter, well, she and i have spent many a night dreaming together...more often than not, over a bottle of pinot...and with chaz in his recliner adding the male voice to our thoughts.
furthermore, in my life, i have found that krissy is "rock solid". she is abundantly gracious. she is poised. vibrant....kind beyond words, and she is....well....she is my treasured, dear, dear friend. she and i connect with our artist hearts. as my little girl london put it, i "am an artist with my camera, and miss krissy, she is an artist with her words."
to say i am proud....it's really not quite sufficient.
i'm honored...overjoyed....ECSTATIC!!!
How to Love an American Man has become a sensation (in case you haven't heard). The biggest and best actresses in the industry are fighting for the main role...ON the BIG SCREEN!!! there has been UNBELIEVABLE press..such as the NY Post's notorious page 6....the huffington post, oh, and aol.com!!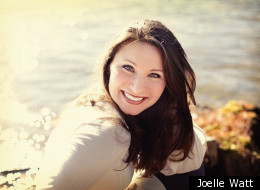 so, krissy texted tonight and told me to get to aol.com. hmmm.....that address was familiar? yes, i think it was. but when i clicked there, i saw my dear friend's picture, and a beautiful article....and the picture. HELLLOOOO??? it had MY name on it (that IS my name right?)
and you know, for the first time....after emails and texts, with krissy telling me that we were sharing this experience together, i REALIZED that i WAS experiencing this WITH her. she was smiling at ME in that picture. we had dreamed that shoot together. i heard her voice in my head....and saw us on my couch with our glasses of wine and sweet chaz in the background...... i remembered her walking in my door that very first time....and i can hear that specific "american man" telling me that i needed to meet her.
there's a lot happening right now....a lot of amazing, fantastic, GOOD things happening with krissy. and i think of it all....and i think...."wow....this is my special friend."
please visit here to purchase the book. look her up on facebook under "How to Love an American Man", and if you are local....hit Rosie's book Shop to buy it straight off the shelf......
much love dear krissy....and friends...hang on for this ride!!